The best value by far only during Sale-A-Bration - Customize your own starter kit!
SALE-A-BRATION
RISK FREE DISCOUNTS
Hello,

If you are like most stampers, you enjoy sharing your creative ideas and projects. Plus, you love getting an extra-good deal on your favourite crafting supplies. Have you ever considered becoming a demonstrator? I love what I do and I think you'd love it, too! Now is a great opportunity to join my team with our special Sale-A-Bration starter kit bonuses.

Choose $235 in Stampin' Up! products for only $189!
Plus, only during Sale-A-ration, you'll also receive three additional bonus items:
-A new Mini Paper Cutter
-A 6" x 6" Designer Series Paper Sampler
-Your choice of any stamp set offered in current catalogues (host sets and Sale-A-Bration sets excluded)

If you don't think demonstrating is for you, joining to get the discount on your personal purchases is a great benefit. You can enjoy a discount of 20% or more on all future orders. Whether you join to share creativity, hold workshops and earn money, or get a great discount on your orders, we have options. All while doing what you love to do - stamp and share!

Sincerely,
ShonaGai
------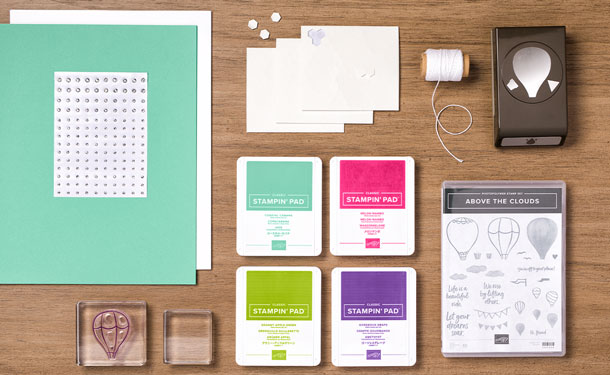 AMAZING VALUE!
So let's recap - For only $189:

Choose up to $235 of any Stampin' Up! products of your choice for your kit. Choose from current catalogues, bundles, and Clearance Rack.

The Sale-A-Bration special kit also includes 3 bonus items: a Mini Paper Cutter, 6" x 6" Designer Series Paper Sampler, and a stamp set of your choice from any current catalogue (excludes Host sets and Sale-A-Bration rewards).

20% discount! Enjoy a minimum of a 20% demonstrator discount every day.

Free Shipping! The starter kit ships FREE for another 10% savings.

No risk! You'll have through the end of your first full quarter (June 2020) to "test drive" demonstrator discounts and benefits.

No penalty! If you reach $467.00 in sales during April-June, you automatically remain active for another quarter. If you don't reach $467.00 in sales, you can "drop" with no penalty, and you keep everything from your Starter Kit.

No catch! There's no obligation to hold workshops or parties, sell products to others or personally purchase anything beyond the kit.


 
ShonaGai
Gold Coast, Queensland, Australia

 

 
email me
shonagai.anthony@icloud.com
 
You have received this email because you are a friend of mine, you have subscribed to my newsletter list, purchased products from me, or attended an event I hosted. If you no longer wish to receive emails please unsubscribe using the link below.
 2020 | Images © Stampin' Up!